LINEAR - GREY TOTE BAG
URTBS001
This sling bag is the perfect size for shopping round town and the metallic print will make you the envy of the other shoppers! The metal snap fastener will help keep all your stuff safe inside!
Features:
60% Recycled pre-consumer cotton organically grown.
40% Recycled post-consumer polyester.
Special Offer Reminder...
This tote bag is automatically added to your order FREE when your total order is £75 or more.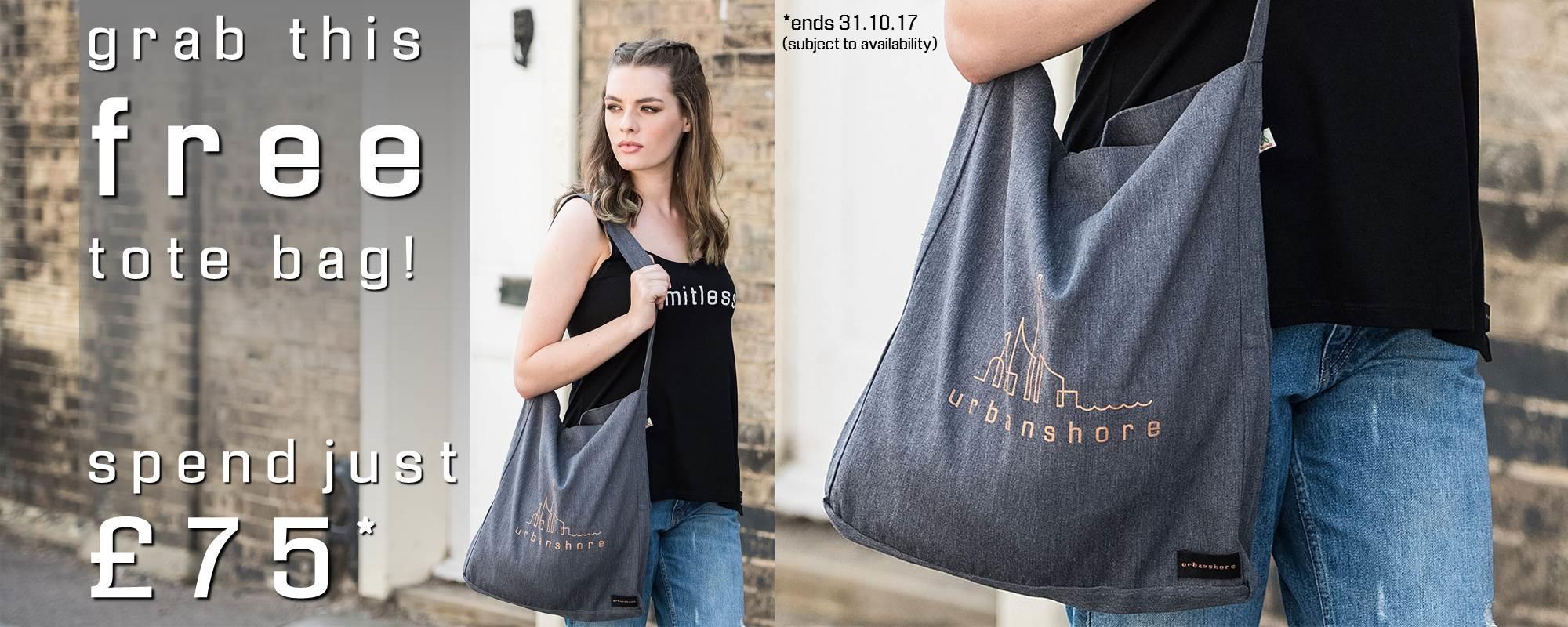 *Offer ends 31.10.17. (subject to availability)