About Us
urban shore... the name says it all really.
urban shore is a British fashion and lifestyle brand.
Our designs are for those who love life by the ocean, as well as the buzz an urban setting provides.
BUT, at the heart of it is me, Ruth. I'm a mum of two, a wife and a primary school teacher for all of my working life up until just over a year ago...
I had always loved it; the fact that every day was different, each child was unique and I could be creative in my thinking. However, the busyness of the job was making me feel that I was missing out on life with my own family and I had one of those "life's too short" moments!
I had always had a dream of working for myself one day and with the support of my lovely family and friends, I decided to take the plunge! It felt like a slightly crazy idea at the time...why would a mum of two leave a job where you get all the school holidays?! But I realised that the holidays were not a good enough reason to stay put.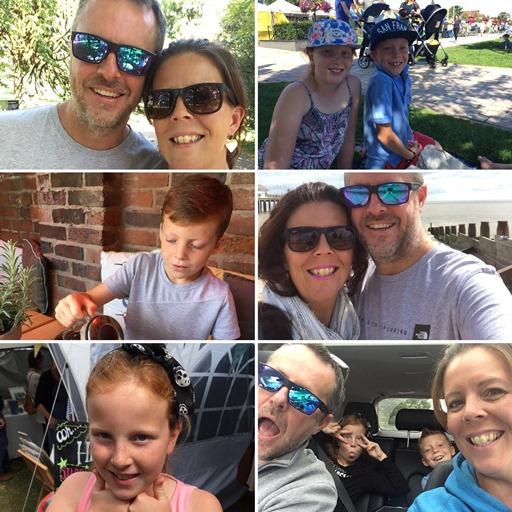 So...gradually, my brand urban shore was born. It's constantly evolving and growing, but at the heart of it is a love of quality, a passion for ethically sourced products and my slight obsession with pops of neon!
have it both ways... urban style without losing sight of the shore...
It is my number one priority to source top quality products that are manufactured in safe and healthy work environments, where social responsibility is key. A considerable amount of time is spent ensuring that each suppliers policies meet our exacting standards and this is an ongoing process.
I am proud to say that the majority of urban shore's garments are made from organic materials and some from 100% recycled materials. Urban shore's aspiration is for ALL our products to be made from 100% sustainable materials.
Every urban shore garment is ethically sourced, so you will not only look great but feel good too.
Our shore designs are vibrant with pops of neon colour; the graphics and slogans give your clothes personality and let your inner beach goddess shine through!
Our urban apparel is clean and fresh with a metallic underground feel.
I hope you love the clothes as much as I do!
urban shore clothing - urban style - beach vibes - ethically sourced; lovingly made.